Summer Numbers
During their time with Horizons, students typically exhibit drastic improvements in academic, social-emotional, and athletic skills as a result of the support and curriculum they are exposed to.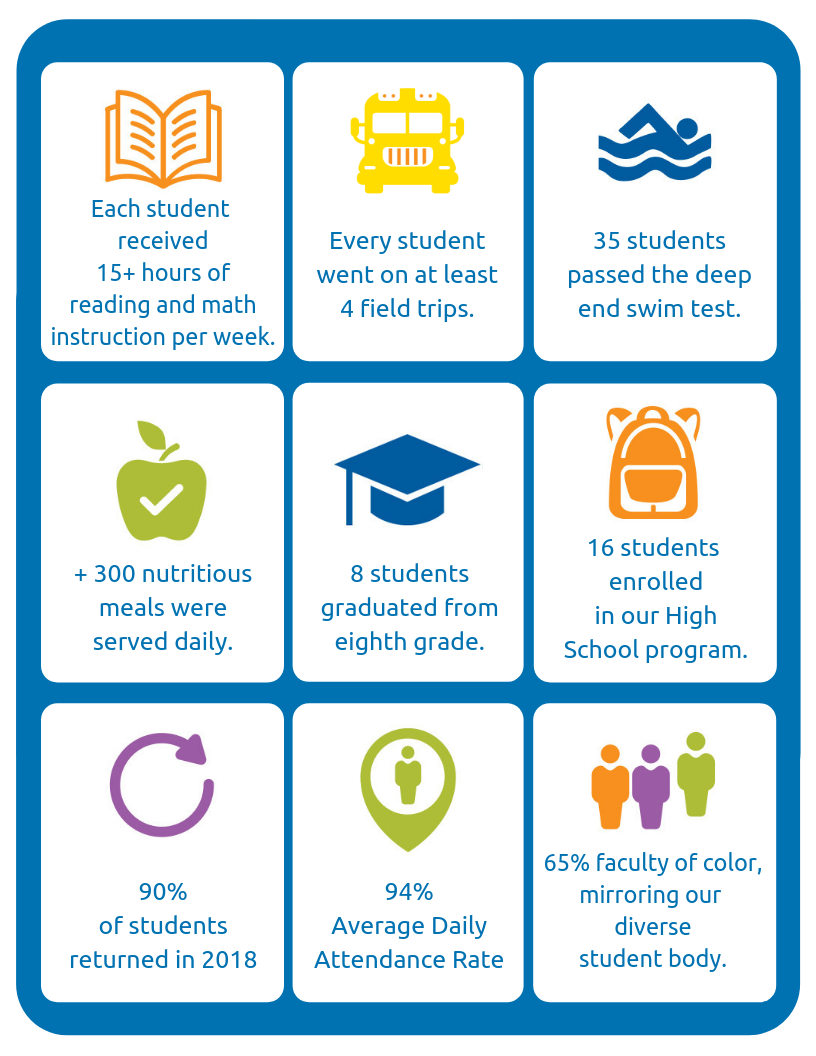 Students experience gains of 2-3 months (on average) in reading and math skills.
Students are reading and comprehending on grade level by the 3rd grade.
Students show improved attendance, academic performance, leadership skills, and classroom participation during the regular school year.
100% of students learn to swim.
Outcomes
Horizons program results are consistent and measurable, year after year and across the affiliated sites nationwide. Our students consistently demonstrate 2-3 months of overall improvement in math and reading and are able to return to school in the fall with a greater enthusiasm for learning.
90% of students return (year after year)
94% of students attend daily
6,900 healthy meals are served
185 total program hours are completed
72 hours of music instruction are completed
25 field trips are taken
1 hour of exercise per day is completed
300+ essential reading skills are learned in pre-K to Grade 3 including phonics awareness, fluency and comprehension
200+ books are donated to help students build their own personal home libraries