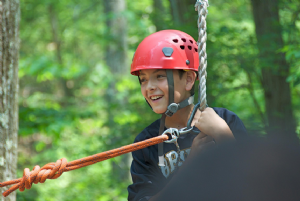 "Horizons has made an extremely positive impact on my life. Because of Horizons, I have been able to grow and become a better person."
Hometown: Dedham, MA
Current School: Dedham High School
Entered Horizons In: Kindergarten
Highlights
Gabe struggled to find his place in the classroom during his first summers at Horizons. Coming back to a supportive learning environment each year gave Gabe the space to take risks and challenge himself during lessons.
During his final year at Horizons, Gabe embraced every new experience that he was offered. He gained 2 years in math and literacy skills this past summer, giving him a solid foundation on which to launch his secondary school career at Dedham High School.
Continuous Growth
Gabe continues to challenge himself at Dedham High School. He stays connected with Horizons through the High School Program.
All Success Stories