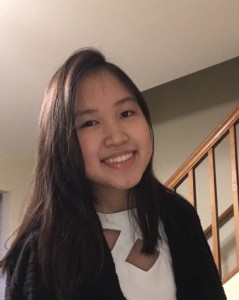 "Horizons is important to me because it has formed me into the person I am today and it has impacted me to make myself a better person. Horizons is where I had a second chance to do well academically and to get better grades. Horizons has impacted me to be able to understand what I am learning in class and obtaining new skills which will help me in the future."
Grade started at Horizons:

Kindergarten

Current grade:

10th

How many summers did you spend volunteering at Horizons?

1
What is your happiest memory of Horizons? The overnight trip with my class to Thompson Island. Though we did have to wake up early to get there, once we arrived and put our bags away we started to play games which was very fun. I made a lot of memories there and it taught me a lot about teamwork and hard work.
As a Horizons graduate, what advice would you give to students currently in our summer program? Be open and flexible about new experiences. These experiences could be very fun and some of them could help you later on in life. Also to remember that both mental and physical health is extremely important and that you should always look after it, especially having a ton of school work piling up.
What is something you're really passionate about? I'm very passionate about astronomy because the stars and the galaxy fascinate me. It had started when late at night and I was looking out my window and it started to make me ask questions like "if the Milky Way is only one galaxy out of many, though we don't know how many, is there an end to space?" From then I started to do some research once a while so I could answer some of my questions. I love how in astronomy there are so many possibilities of how their life can be created because of one action.
---